Tom McFadden
F U R N I T U R E

---
P.O. Box 162 - Philo, CA 95466 - (707) 895-3606
www.mcfaddenfurniture.com - tamcfad@icloud.com
---
1964-1972
---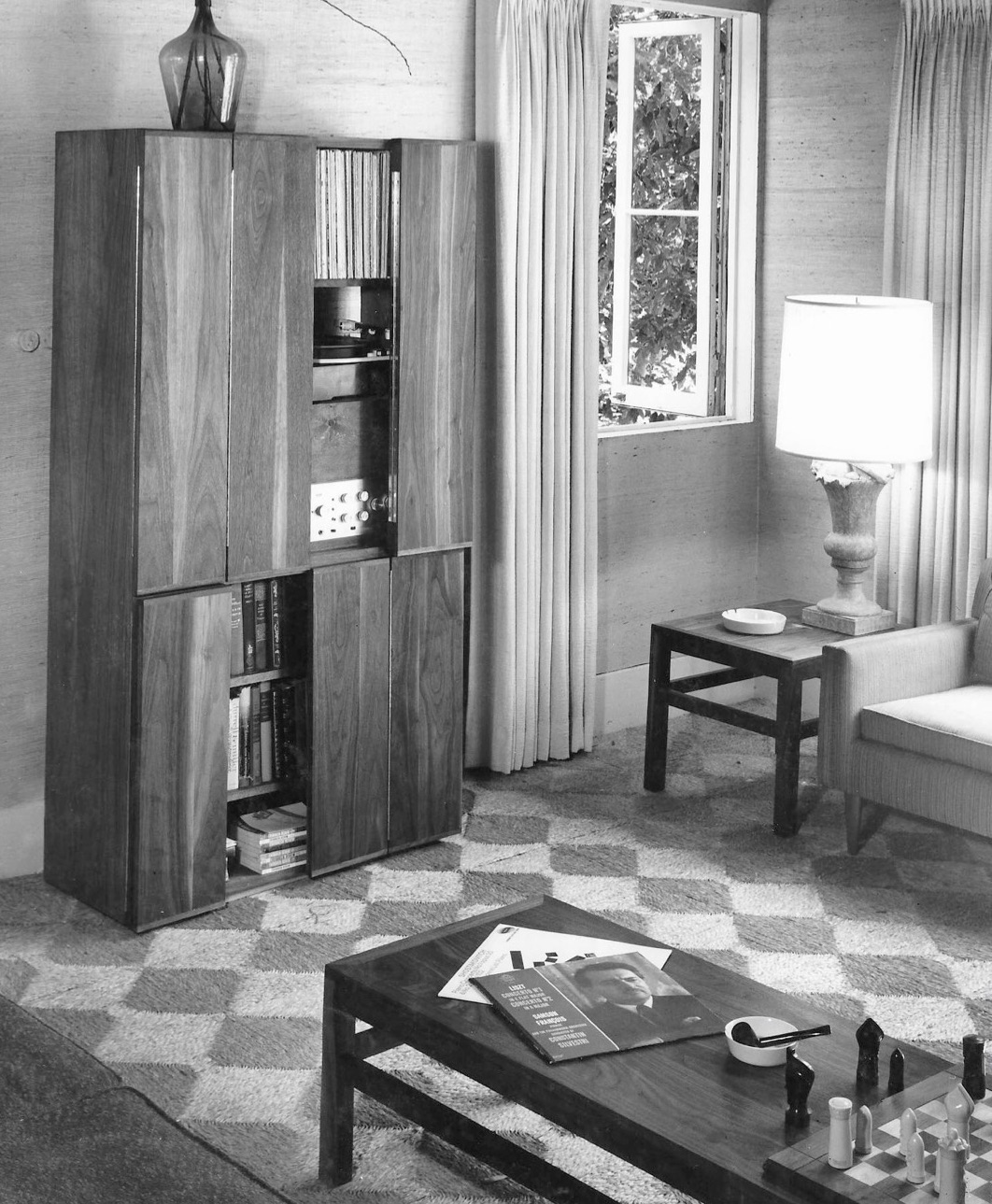 Late in 1964 I quit my job as a clerk-typist for States Steamship Company to do woodworking full time. I was going to school in the evening, I needed only nine more units to get my BA in English Lit. and I went to SF State to work on that. I met a girl, Lisa Farr, at a party thrown by a professor and married her soon after. We moved to Downey Street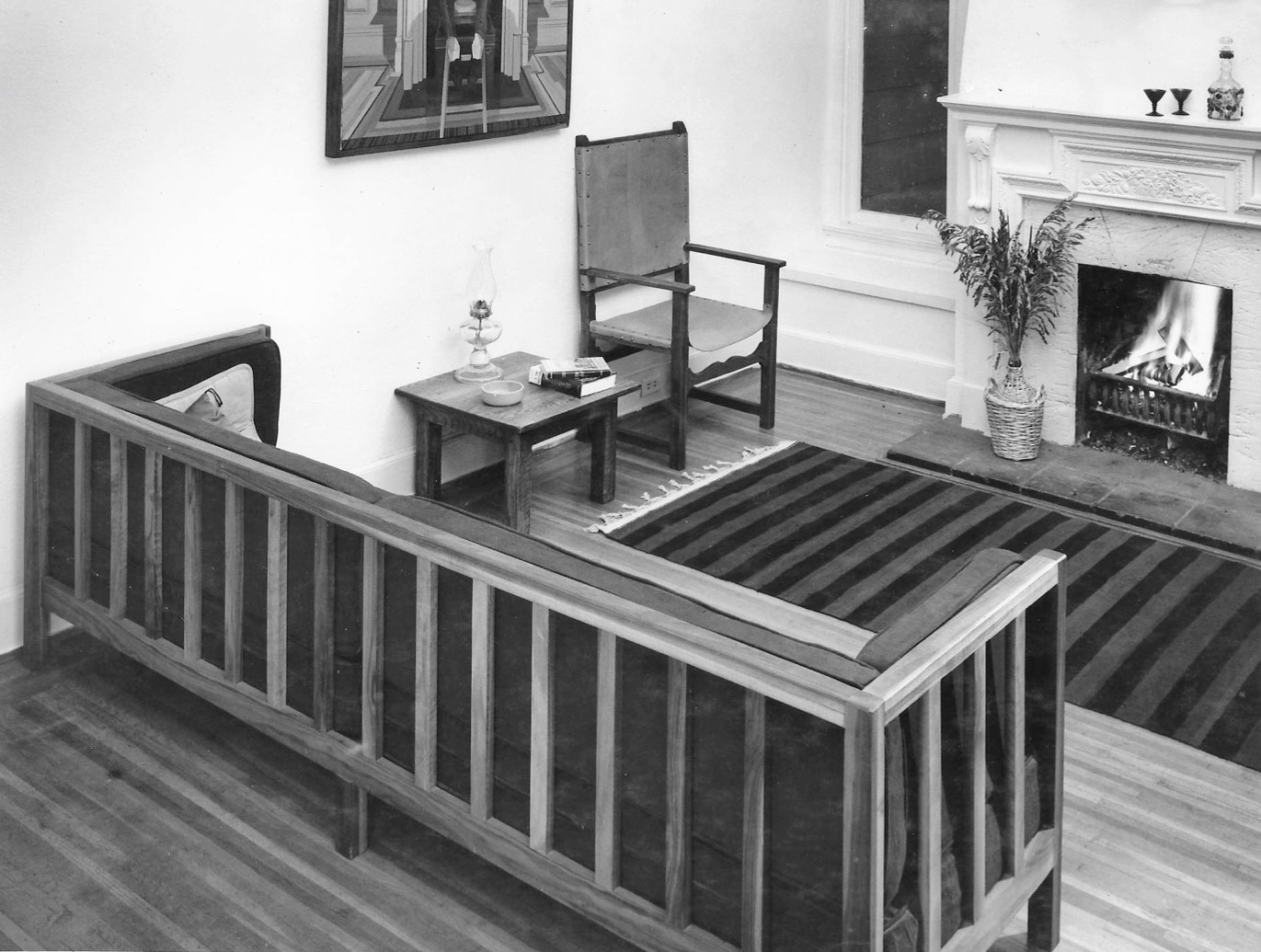 in the Haight Ashbury to be near the streetcar that went out toward SF State, and I soon set up shop in the basement there, making furniture for our apartment. I started to make some things for sale, and entered my first craft show, the Upper Grant Avenue Artist's and Craftsmen's Fair, which resulted in a number of commissions. Through late 1965 and all of 1966 the Haight filled up with young people from all over the nation and we became caught up in that scene. Our daughter Maegan was born in August of 1966. She once said, "you have seen those pictures of little naked babies crawling around in the middle of partying stoned hippies, well that was me."

I was not earning enough money and I took a job at a place called Hardwood Design in San Rafael that made office furniture from walnut plywood and solid wood. I learned to work with commercial veneer there, edge banding and sanding it, and how to build drawers that ran on ball bearing tracks, and a little about plastic laminate tops. Lisa's Mom, Elna, lived in Marin County and she introduced folks who ordered things from me. She also introduced me to Ernie Braun, a photographer who took the photos of my early work. The crowds and the drug scene in the Haight were mesmerizing but overwhelming too, and we decided to move out to Marin.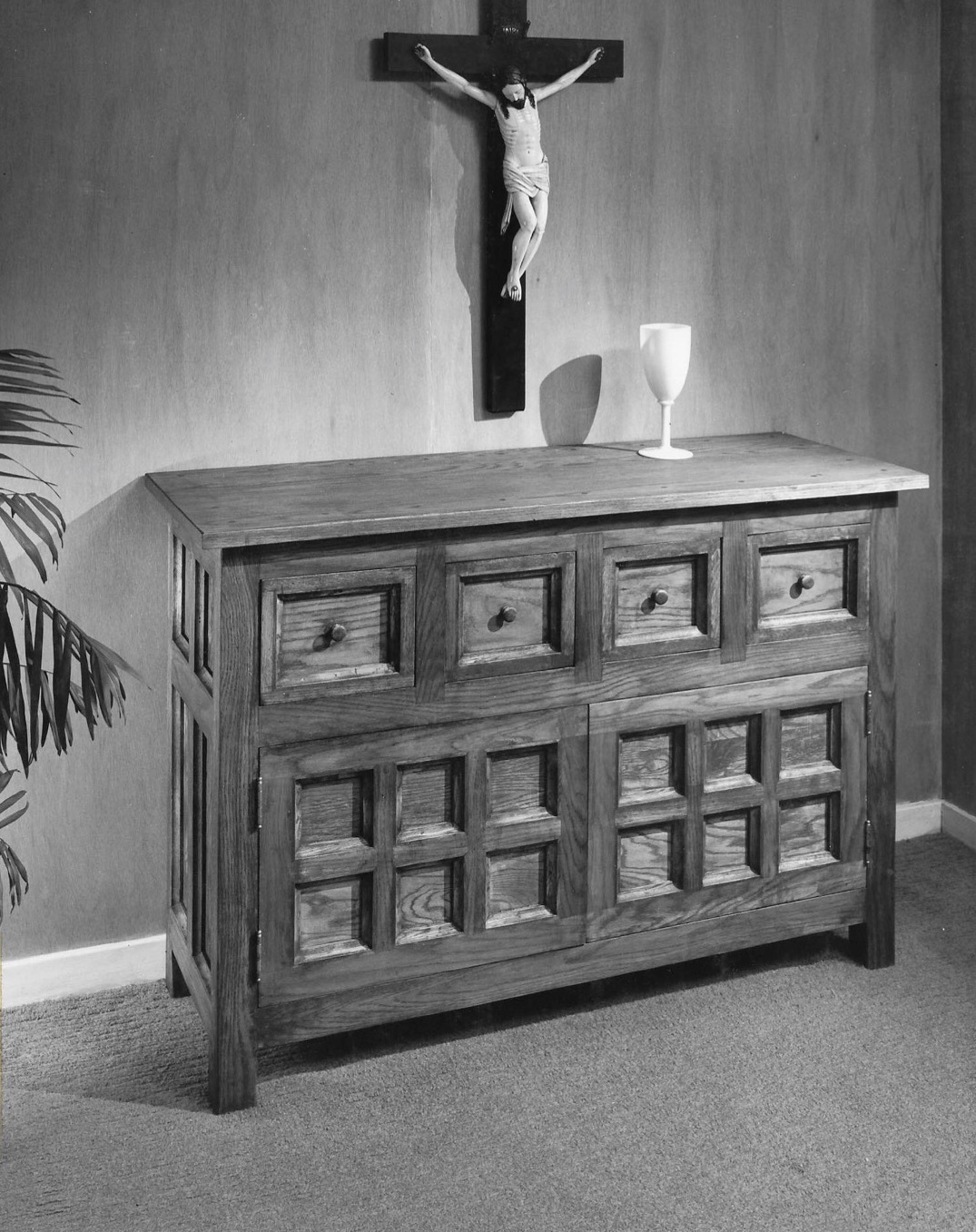 My folks sent $1900.00 for a down payment and we bought a three bedroom house on Cypress Drive in Fairfax for $19,000.00. We moved in January of 1967. There was a two car garage with a large room over it and a long narrow carport. We rented the room to Jim and I moved my growing shop into the garage. I showed my work at the Marin Art And Garden Fair in Ross as well as several other venues. Jim was working for the County of Marin and he steered a co-worker who wanted her kitchen remodeled to me.

I was finding myself bored at Hardwood Design. Thinking how nice it would be to just walk to work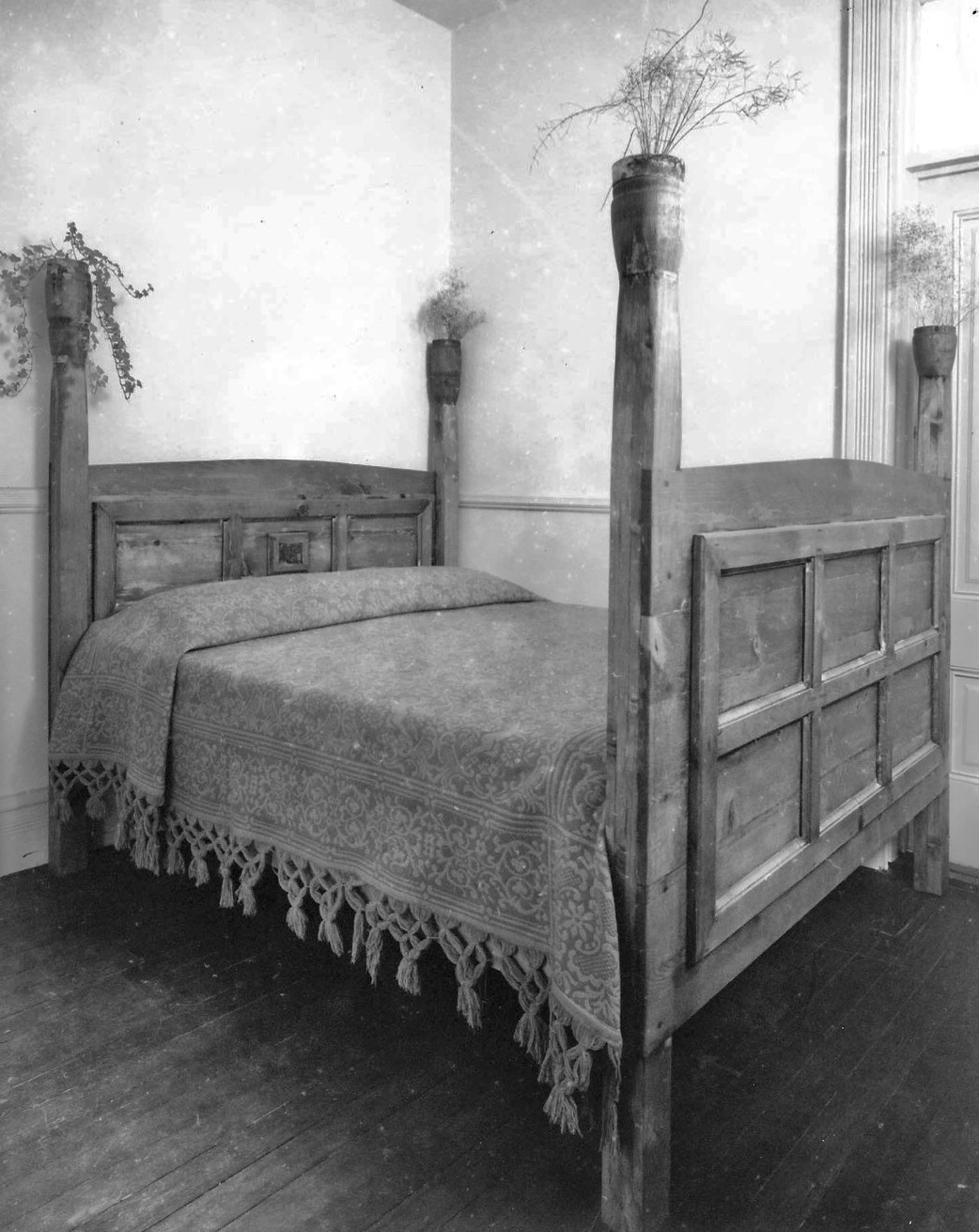 I applied to the cabinet shop at Fairfax Lumber Company and I got hired early in the summer of 1967. They apparently hired me during a time when they were very busy, and when the work let up that fall they laid me off. I was there long enough to learn how to make really nice wood cabinets and that became my bread and butter mainstay for many years. I went around Marin County meeting architects and contractors and building cabinets for them. Working out of my garage let me give really low prices, probably too low because although I didn't loose money I didn't make much either. There are houses in Marin County that I filled with my cabinets for $5000.00 or less. Today people spend $50,000.00 or more on a kitchen. There was just not enough money coming in and every month I would find myself at Bank of America, which held our mortgage, telling our banker just that. He would have me sign a note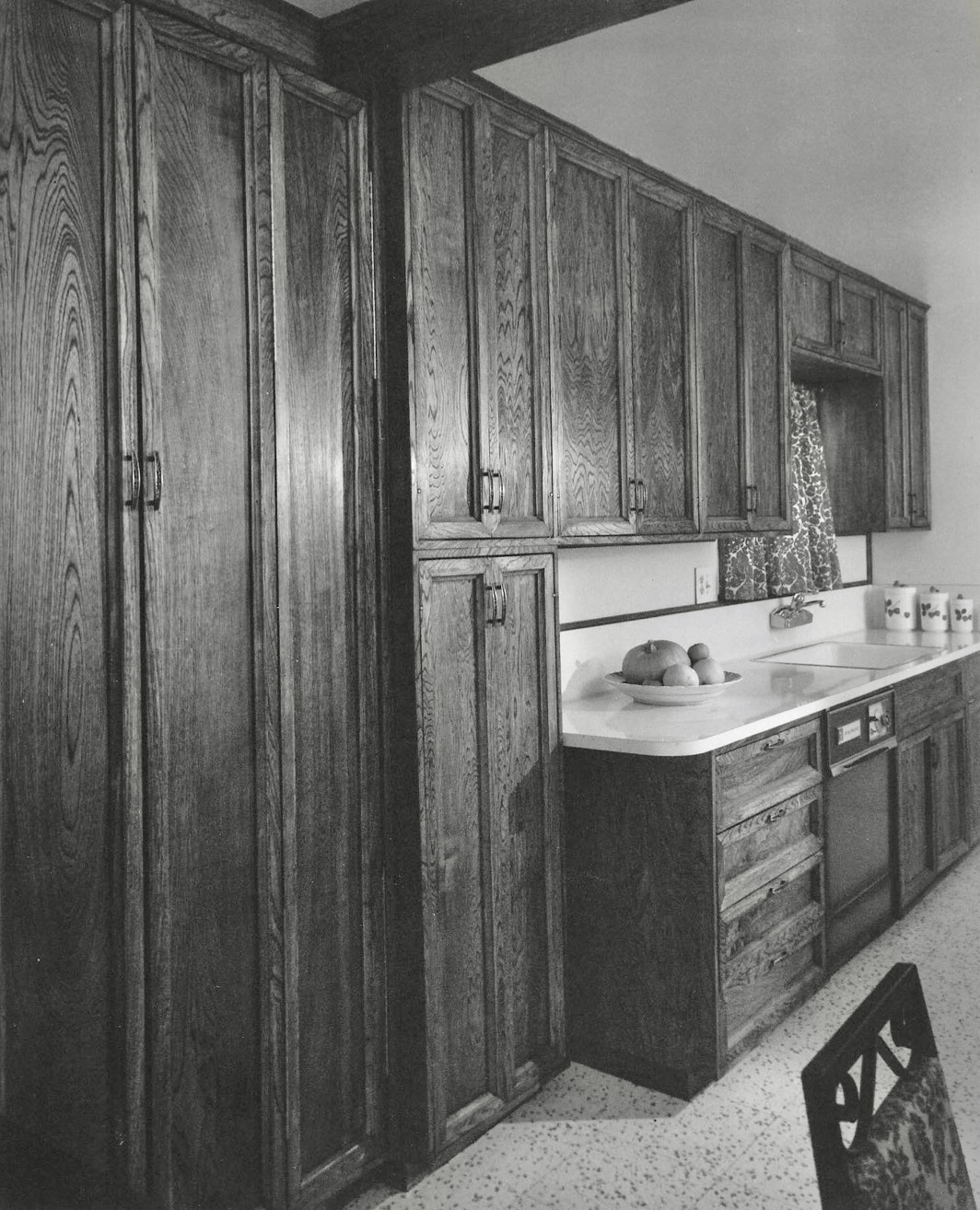 and then he would advance me another $800.00 or $1,000.00, which would tide us over until the next time. Every now and then he would say, "The bank examiners are coming, I need you to sign this…" and he would roll it all over into the mortgage. He introduced me to Leslie Stone, an architect who had a cabinet shop in Forest Knolls, which was in West Marin. The shop made plastic dental cabinets and I soon found myself foreman of it. Les became a good friend who was incredibly helpful. He let me use his shop to do virtually anything that I wanted to do on my own, and he was always ready and willing to offer suggestions.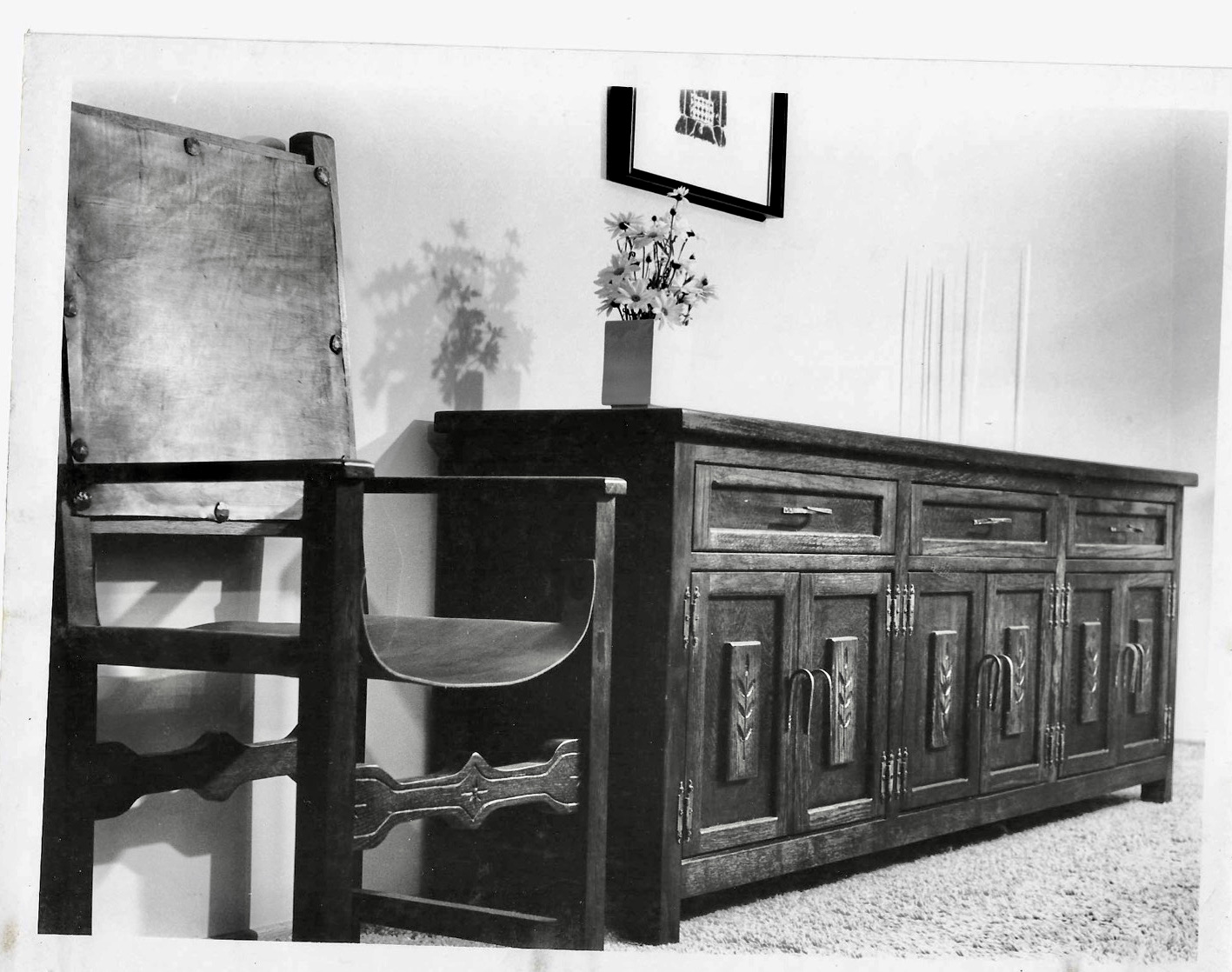 Lisa and I, but Lisa especially, were still fascinated with what was going on in the Haight, and we went back often to party and to see friends. People from the city began to come to our place on Cypress Drive, to come and to stay for a week or more at a time. We were feeding them too, and I felt I had to try to work in the midst of a never-ending party. I am not saying that I did not party or that I did none of the drugs, but I was not nearly as involved in as Lisa was and I was getting more and more fed up with it all. In the fall of 1968 I left and moved into Les Stone's barn in Forest Knolls. His investors closed down the dental cabinet business at around that time, and we moved the shop into his barn as well where I did cabinet work for Les's projects and for my contractor contacts. As a shop it was a bit difficult - it had been a cow barn and the sloping floor in the center had troughs on each side to carry waste away. There was an area on each side of that, two steps up, where we set workbenches up.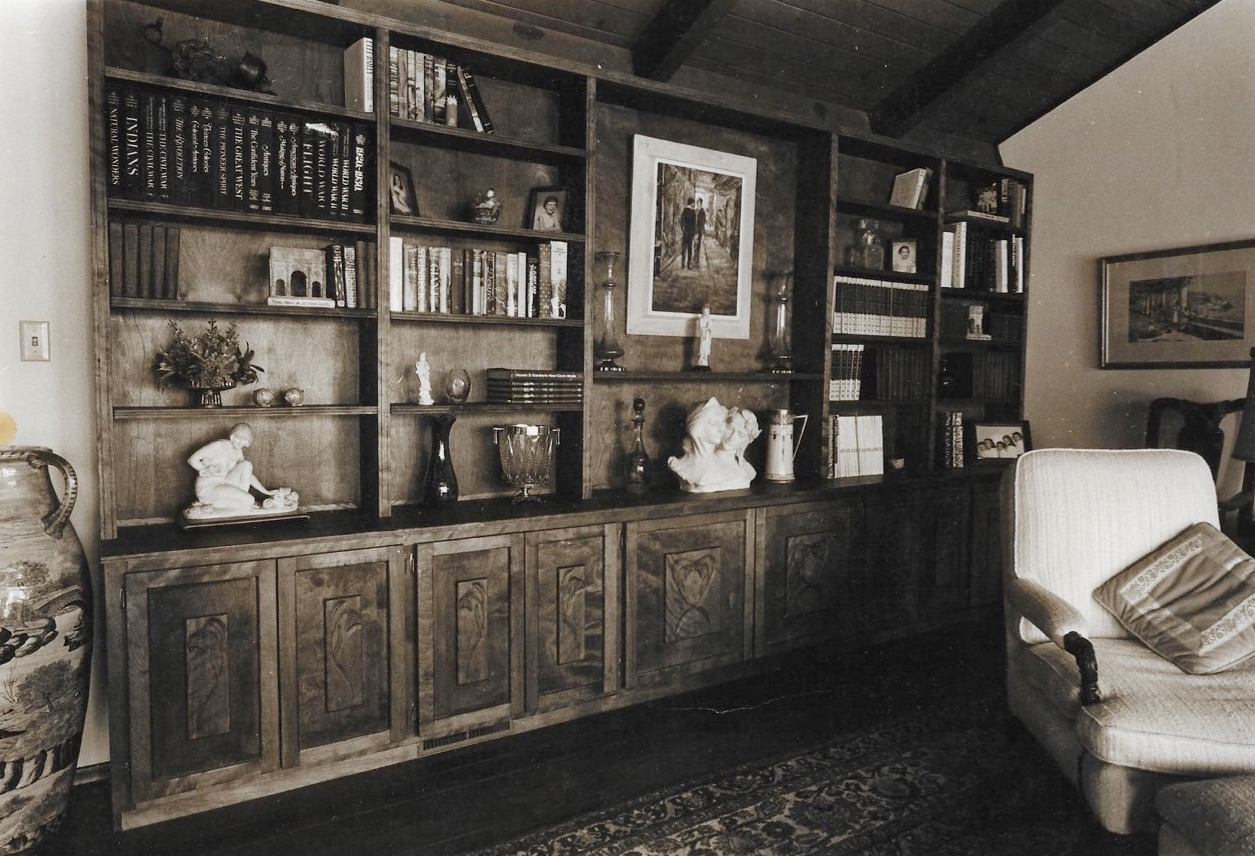 I applied and was accepted for a booth at the Renaissance Pleasure Fair in the summer of 1969 and it was hugely successful for me. Since the theme of the Fair was the English Renaissance I showed up with heavy, dark Oak furniture and I took orders that lasted for 6 or 7 months. I had met a man in Forest Knolls who did wood carving and he showed me enough about that to enable me to do some simple and clumsy carvings on table skirts or cabinet doors. I did that show every year through 1971 and every year it got better. A whole group of clients lived in the Oakland hills, and I fear that most of the furniture I made during that time burned up in the fire of 1991. I took part in a show called "Bay Area Wood" at the Richmond Art Center in 1971.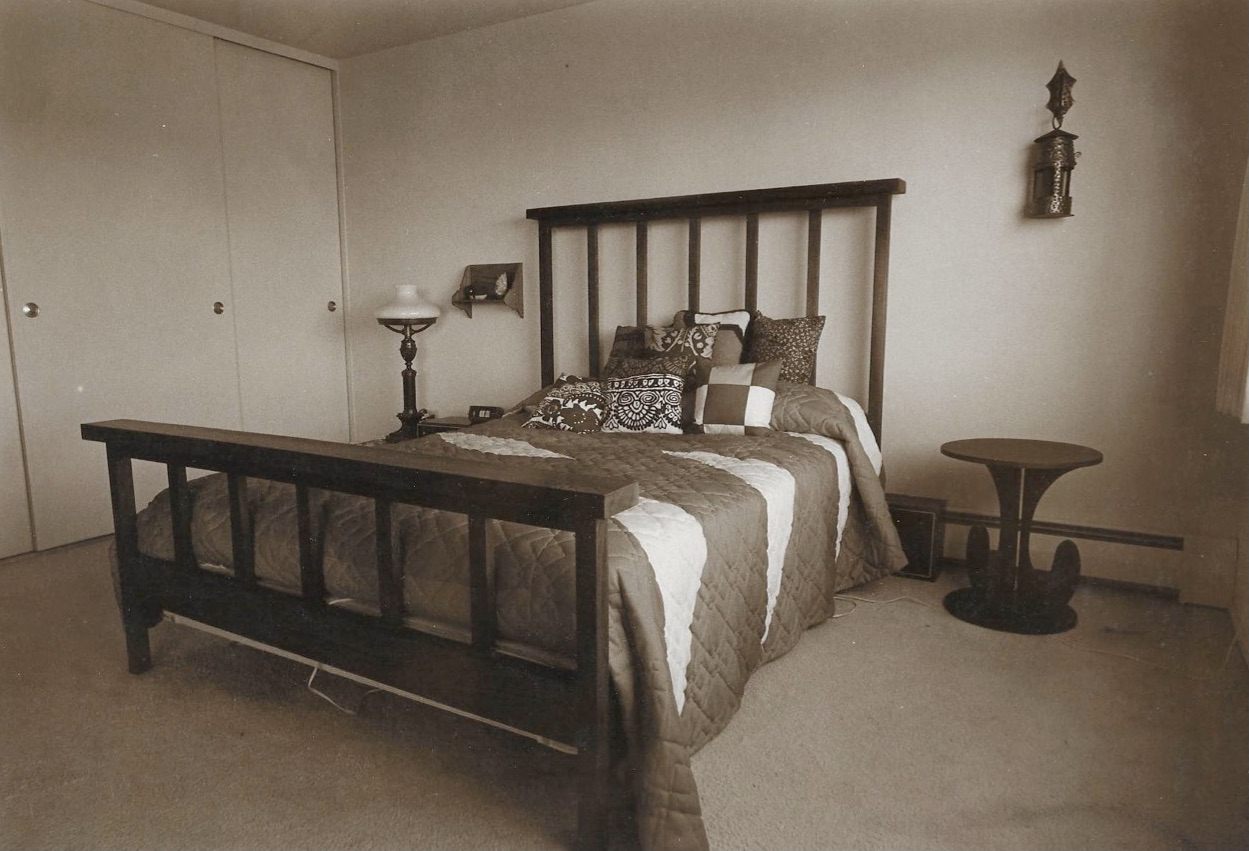 I moved into a Forest Knolls apartment in 1969, but I continued working in the barn. I had met a potter named Marina Delfino at the 1970 Renaissance Fair and she had moved in with me. I bought a tiny house on Aztec Road in Forest Knolls late that year and we moved into it. There was a second, fallen down, house straddling a small creek on the property, and I fixed it up for a shop. Everything had to be carried up or down a steep staircase made from old tires laid on top of one another. My furniture designs moved away from heavy Oak to lighter, sometimes whimsical, pieces made from Redwood. I continued my love affair with Walnut and made some pieces with straight lines and square corners. There were still lots of cabinet jobs as well.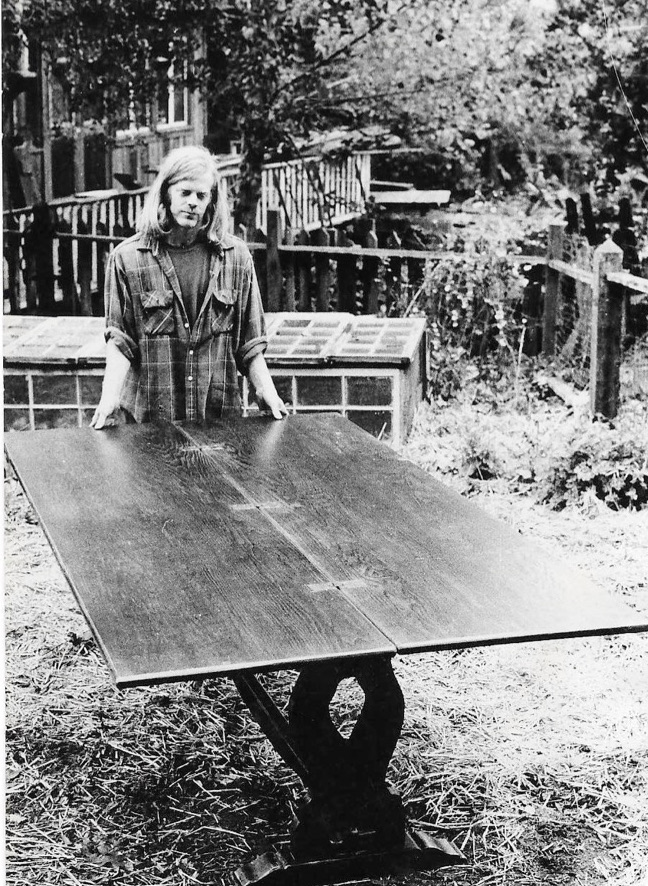 I learned about woodworking at each job I had in the industry, even though they didn't last long. I also read about woodworking and about furniture design, but mostly I taught myself. I had left my Sears tools behind, except for a lathe that I bought in San Francisco. I used Les's Unisaw while working in his shop, and when I moved to the Aztec Road place I bought my own brand new Unisaw. Joinery consisted mostly of dowels and stub tenons, the doweling done with a clamp-on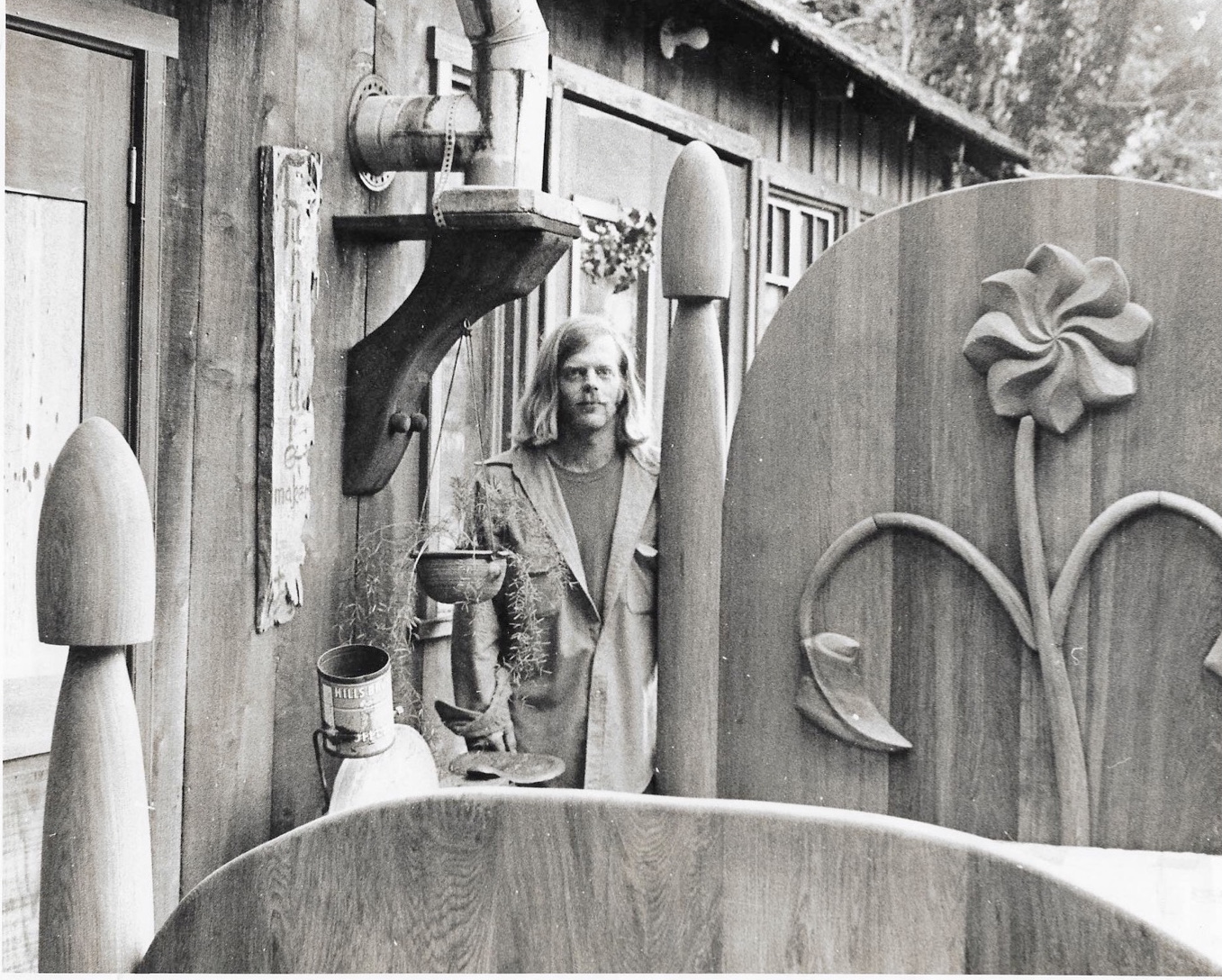 doweling jig and an electric drill. I sanded with a Skill 448, a 3x24 inch dust producing monster, and a small jiggle sander. I did not finish the kitchens, or install them. The Oak furniture was stained with leather dye and finished with a clear flat varnish painted on. The Walnut and Redwood pieces were finished with Watco Oil, which I had learned about at Hardwood Design. In what remained of the 1970's I would learn that I really had a great deal more to learn. Today, I think of myself as "self taught and still learning."


---